Welcome to my world of stories!
---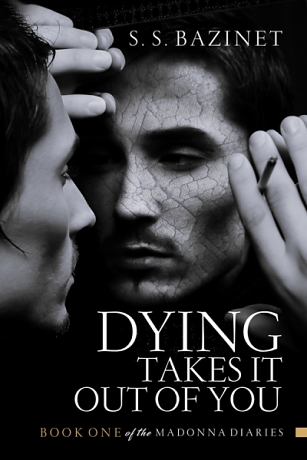 Stories! I have always loved them. As a writer, I'm passionate about creating new ones and sharing them with my readers. One of my recent books, DYING TAKES IT OUT OF YOU, has a new cover. I feel that it expresses what the main character, Dory, is facing. He's an angry, gifted artist who can hear the pain of the world. When millions fall victim to an incurable virus and Dory can't shut out their screams, he decides his only option is to kill himself. Instead of succeeding, he becomes the latest victim of the disease. When faced with being stripped of who he is and his free will, he realizes that he wants to hold on to his life. The story revolves around his desire and willpower to retain his identity and to also find the freedom and redemption he's always yearned for. The brilliant designer of the new cover is Panagiotis Lampridis.

It's great fun to finish a story and send it out into the world. Recently, I completed the second book in my SENTENCED TO HEAVEN series. It's called A VAMPIRE IN HEAVEN. Like all of my books, it was a joy to write, and I fell in love with the characters, including a dog named Nippy and cat name Felix. I think that you'll love them too.

To purchase any of my books, visit my author's page on Amazon!
---
SENTENCED TO HEAVEN
MY NEWEST SERIES!
---